Keynote Speakers
ICMMPM2019 are sincerely inviting keynote speakers!
Joining as one of the keynote Speakers in ICMMPM2019, you can attend this conference for free, including the conference documents, lunch, banquet, present, and coffee break during the conference.
If you would like to join us, please send us your CV by email: committee@icmmpm.org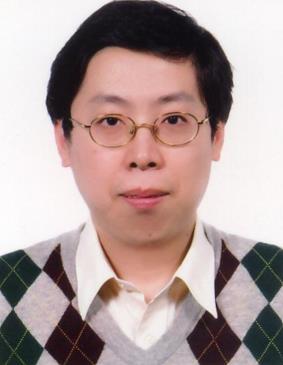 Professor Wen-Tsai Sung
National Chin-Yi University of Technology, Taiwan, China
Speech title: Innovative AIoT technology development and application
Prof. Wen-Tsai Sung is working with the Department of Electrical Engineering, National Chin-Yi University of Technology as a professor and Vice-Dean of Academic Affairs. He received a PhD and MS degree from the Department of Electrical Engineering, National Central University, Taiwan in 2007 and 2000. He has won the 2009 JMBE Best Annual Excellent Paper Award and the dragon thesis award that sponsor is Acer Foundation. His research interests include Wireless Sensors Network, Data Fusion, System Biology, System on Chip, Computer-Aided Design for Learning, Bioinformatics, and Biomedical Engineering. He has published a number of international journal and conferences article related to these areas. Currently, he is the chief of Wireless Sensors Networks Laboratory. At present, he serves as the Editor-in-Chief in three international journals: International Journal of Communications (IJC), Communications in Information Science and Management Engineering (CISME) and Journal of Vibration Analysis, Measurement, and Control (JVAMC), he also serves as the other international journals in Associate-Editor and Guest Editor (IET Systems Biology).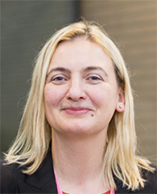 Associate professor Ewa Kowalska
Hokkaido University, Japan
Speech Title: Vis-responsive photocatalysts composed of titania and noble metals for environmental purification
Ewa Kowalska is an associate professor and a leader of Research Cluster for Plasmonic Photocatalysis in Institute for Catalysis, Hokkaido University. She received her PhD degree in chemical technology from Gdansk University of Technology, Poland in 2004. After completing JSPS fellowship (2005-2007), GCOE postdoctoral fellowships (2007-2009) in Japan, and Marie Curie fellowships in France (2002-2003) and in Germany (2009-12), she joined Institute for Catalysis as an associate professor in 2012.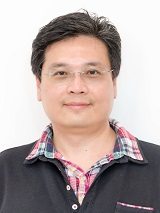 Associate Professor, Kwok, Chi Tat
University of Macau, China
Speech title: Recent Research Status and Prospect of Friction Surfacing of Stainless Steels
Prof. Chi Tat Kwok received a Ph.D. degree in Applied Physics from the Hong Kong Polytechnic University and works as an Associate Professor and Department Head of Electromechanical Engineering in University of Macau. He has background in corrosion and surface engineering, and his research interests include corrosion, cavitation erosion and wear of engineering materials, laser materials processing, friction stir processing, electrophoretic deposition of hydroxyapatite coatings and nanostructured materials. Prof. Kwok has published 110 book chapters, journal and conference papers related to laser processing, friction stir processing, corrosion, cavitation erosion and wear of engineering materials and coatings (h-index = 28, Scopus). He was the Editor of a monograph entitled 'Laser Surface Modification of Alloys for Erosion and Corrosion Resistance', published by Woodhead Publishing in 2012. Moreover, he is invited to be the editorial member of 'Surface and Coating Technology (SCI-E journal) (2013-present) and the Guest Editor of the SCI Journal 'Coatings' - Special Issue 'Recent Advances in Friction Stir Processed Coatings' (2017-present), and the Member of American Society for Testing and Materials Task Group on Revision of Method G32 - Standard Test Method for Cavitation Erosion Using Vibratory Apparatus (2008-2010).

Professor Takahiro OHASHi
Kokushikan University, Japan
Speech title: Alleviation of Machine Difference in Press Working with a Multi-Point Die Support System
Prof. Takahiro Ohashi is the head of Mechanical Engineering Department, Graduate School of Science and Engineering, Kokushikan University.Formerly, He directed 3 research teams, including the Metal Forming Research Team, of National Institute of Advanced Industrial Science and Technology (AIST), Trading and Industry (METI) of Japan. He is one of representative delegates of Japan Society for Technology of Plasticity, and the board of trustees of Aluminum Forging Association in Japan. He has been engaged in the research and development of new metalforming processes utilizing die and mold.